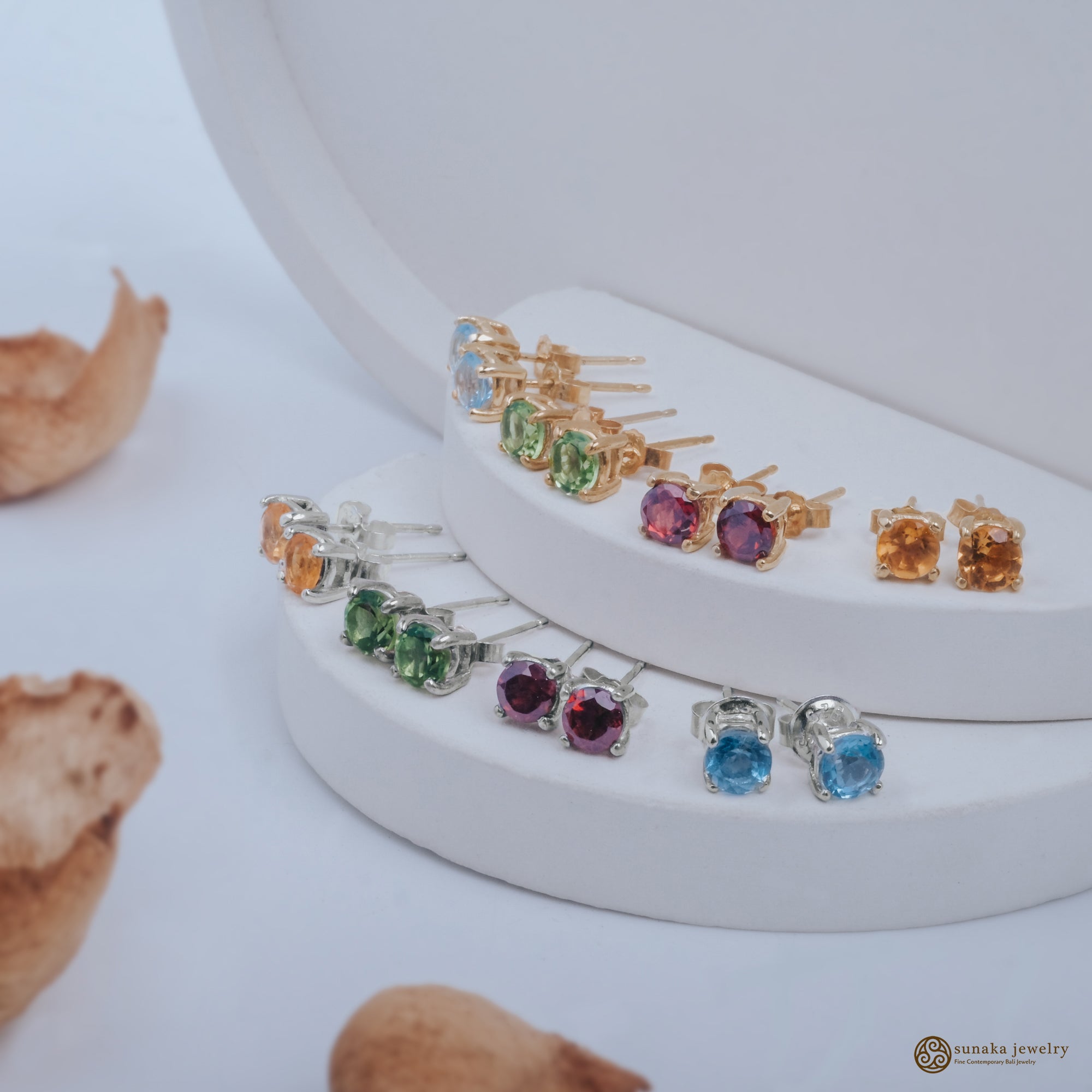 Valentine Day Gift With Meaning, The Birthstone Jewelry Collection
While jewelry is always an ideal gift for Valentine's day, The birthstone Collection can make the gift even more personal and unique.
 Do you know that Each month has its unique birthstone, each with a different meaning? The birthstone collection is the perfect way to show someone just how much you care and cherish them.
Birthstones also add a personalized touch, the wearer will feel special wearing a beautiful piece of jewelry associated with their special month of birth. Gifting The birthstone Collection shows your giftee that you took the time to research their month's gem. It lets them know you care because you went the extra mile to buy a unique and meaningful gift.
Birthstones aren't just beautiful germs. Each stone is symbolic and represents something unique. Harnessing the healing power of gemstones, our birthstone jewelry is designed to guide you toward your fullest potential.
January - Garnet
Garnets are said to be symbolic of loyalty and devotion to family and friends. Wearers can hope to experience health, love, and loyalty.

February - Amethyst
Amethyst is said to give the wearer courage and strengthen their relationships. It inspires creativity and wisdom while providing clarity.


March - Aquamarine
Aquamarine promotes faithfulness and tranquillity. It is a calming and soothing stone and a beautiful symbol of harmony and serenity.


 April - Diamond - White Zircon
Diamonds are said to gift the wearer with inner strength and clarity. Diamonds foster confidence and are said to inspire more success in life.


May - Emerald - Green Quartz
Emeralds symbolize hope, growth, and good fortune. It is said that they bring bliss, passion, and unconditional love to relationships.


June -Rainbow Moonstone
Rainbow moonstone is a symbol of calm, hope, and fertility. It is said to bring prosperity, intellect, and good luck in love to the wearer.


July - Ruby
Rubies symbolize passion, love, and romance. They ignite inner passions and are believed to help the wearer find their power.




August - Peridot
Peridot is said to inspire growth and attract immense wealth. It symbolizes strength in the body and the mind, bringing harmony to both.





September - Sapphire
Sapphires symbolize wisdom, loyalty, and promise. Many believe that they attract abundance and have the power to protect against negative energy.





October - Pink Tourmaline
Tourmaline is said to radiate energy that inspires healing and attracts wealth.




November - Citrine
Citrine is the stone of happiness and generosity. It attracts great fortune and brings balance to the wearer in times of restlessness.





December - Blue Topaz

Blue Topaz is said to stimulate willpower and help the wearer to manifest their desired outcomes. It's symbolic of harmony, fostering peace between the heart and the mind.
This Birthstone Collection is Ideal for daily wear and suitable to wear with other jewelry or worn on its own for a sweet look. Birthstone Collection is a thoughtful and meaningful gift. With so much symbolism and positivity within every stone.
Give the perfect Gift! Gift with meaning!