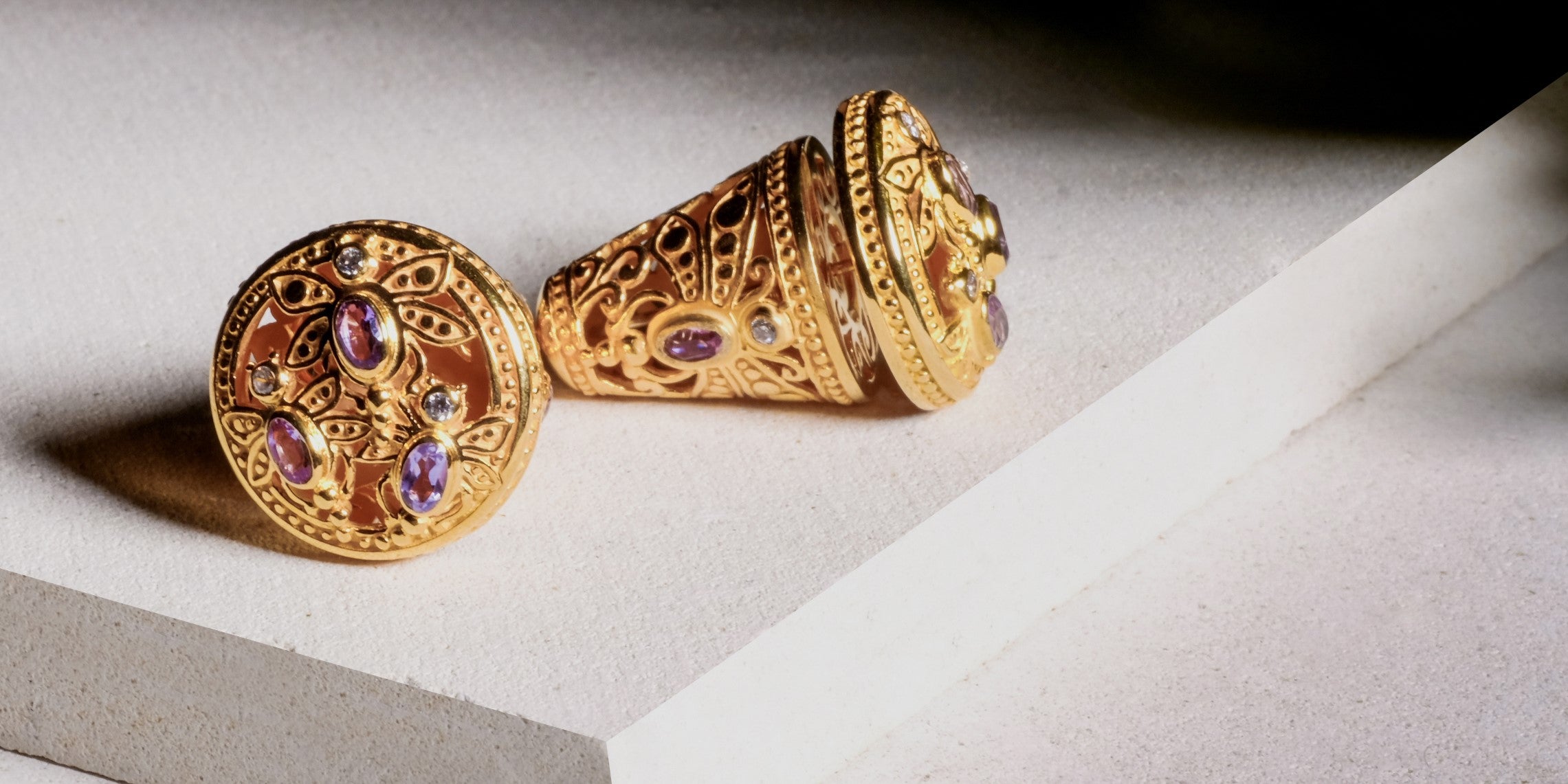 Jewelry Inspo To Style Your Balinese Ceremony Looks
Every woman has her own unique sense of beauty and many ways to feel beautiful.  Especially for the women in Bali, dressing up nicely with the traditional attire is a way for them to present their identity. Now if you wish to elevate your traditional outfit looks, here are four of our favorite jewelry collections inspiration that will have all eyes on you!
Dragonfly collection
The delicate beauty and exoticism of the dragonfly served as the sole inspiration for this collection. In its natural state, a dragonfly is a lively bug that flutters across the garden on a sunny day, bringing joy with its lovely patterns and brilliant colors. Are you ready to be effortlessly beautiful with Sunaka's Dragonfly collections?
Elephant Collection
Keen to experiment with a new style of being both elegant and bold  at the same time? Indeed, our Elephant Collection is the ideal jewelry piece for balancing a colorful and unique ensemble. Buffalo horn and silver combine to create a beautiful, glitzy jewelry design that is available in two different silver colors: silver and gold. You'll find yourself in awe with how gorgeous these classics are!
Dragon Collection
Our Dragon Collection, another black and glam piece of jewelry inspired by the mythical dragon, represents strength while also being intended as a symbol of benevolence and fortune. In Chinese culture, dragons are thought to bring good fortune, glory, fortune, and happiness. The Tampaksiring village's artisans carve a spectacular dragon's image on a black buffalo's horn and we wrap it in silver. Black buffalo horn and silver are used to produce stunning jewelry that fuses two coexisting cultures.
Padma Acala Collection
Are you a fan of flowers? If so, this jewelry collection is ideal for you. We draw inspiration for our Padma Acala jewelry collection from the lotus flower on which the Hindu goddess of knowledge Dewi Saraswati sits. The Mabe Pearls are available in pink and blue mabe variations, which give off a gentle and feminine appearance that works with any styling!
So, have you now decided which is your favorite? Come visit our online https://shopsunakajewelry.com/collections or offline store at https://maps.app.goo.gl/VezE7M7DDVxn2nt86 to have your desired jewelry collections on your hands today!