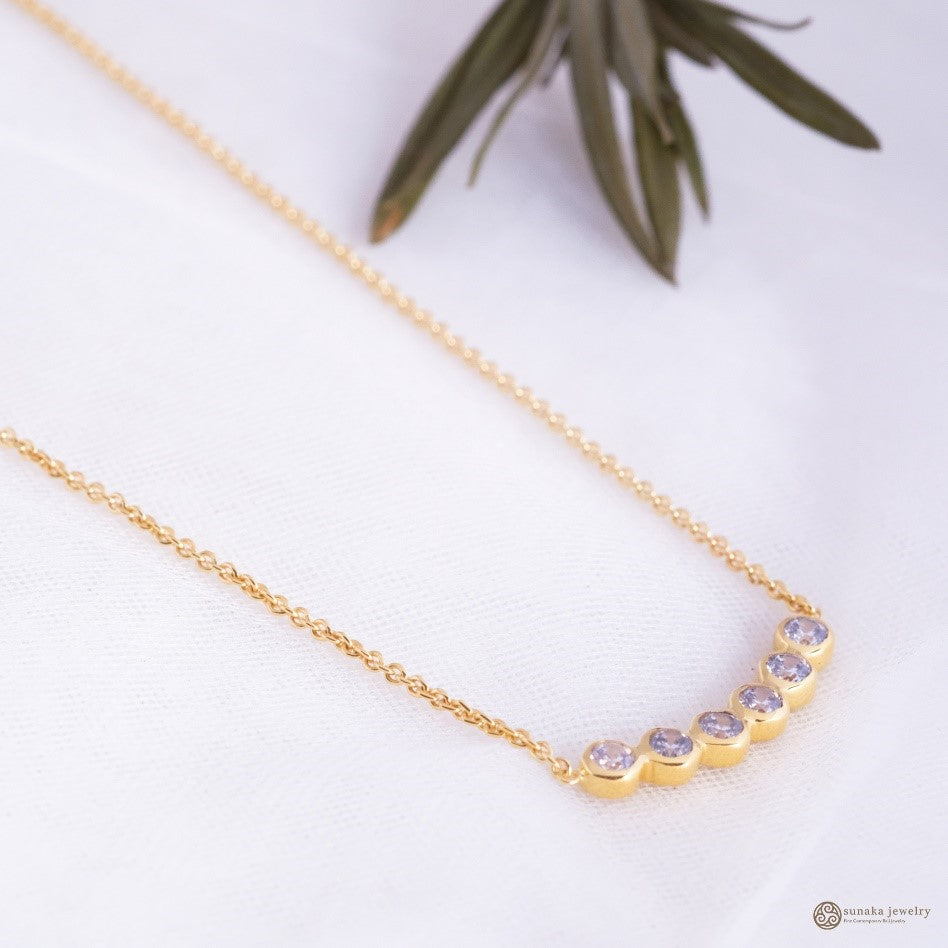 2021 Christmas Gift Ideas for Your Loved Ones
Looking for the perfect Christmas gift for someone special? Our Christmas & Holiday Jewelry Gift Guide is full of inspiration for gift ideas. Browse our selection of timeless jewelry including holiday classics and luxury pieces.
Stylish Necklace
Beautiful jewellery needn't cost the earth, as proven by this perfect zirconia necklace. These delicate gold necklace is all easy to stack and wear with your own collection, and is sure to bring a smile to a loved one's face on Christmas Day.
Zirconia Gold Necklace from Sunaka Jewelry Eternity Collection
Chic contemporary pieces
Catches a glimpse of the ancient days of silver jewelry making, while the Balinese silversmiths were still using the hammer technique to put tiny indents into the surface of the jewelry to make it smooth, we bring back this historical technique to produce a bold modern design for our Hammer Stone Collection. All blend great modern design with flair and personality. Perfect for those who love jewellery that's a true conversation-starter.
Blue Topaz Chic Ring from Hammer Stone Collection
Unique, colourful jewels
With bright and brilliant combinations of gems, semi-precious stones, these stunning accessories are ideal for the jewellery-loving magpie in your life.
Threader Earrings from Sunaka Jewelry Rainbow Collection
Pendant Necklace
Give the simple, delicate gift of a pendant necklace this holiday season. Our collection consists of chokers, simple delicate styles, classic elegant necklaces and more. Pendants make great Holiday Jewelry for wife Christmas, or Jewelry for girlfriend Christmas or any holiday for that matter.
Blue Topaz Pendant from Sunaka Jewelry Rainbow Collection
Bracelet
Our Christmas bracelets are perfect for the holiday season and will help celebrate in style. Sunaka Jewelry bracelets collection offers delicate modern chain styles, to themed charm bracelet pieces and tennis bracelets.
Elegant Red Garnet Bracelet from Sunaka Jewelry Enchanted Collection
Celebrate the Christmas season in style with our perfect holiday pieces! Get 45% Discount All Best Selling Collections!